Sidebar
World's 1st Ride-On Smart Luggage with Self-Following Feature and Obstacle Avoidance
World's 1st Ride-On Smart Luggage with Self-Following Feature and Obstacle Avoidance
QUESTIONS & ANSWERS
Have a Question?
Be the first to ask a question about this.
Ask a Question
World's 1st Ride-On Smart Luggage with Self-Following Feature and Obstacle Avoidance
Carrying your journey onto the next level! You will get One Naucrates smart luggage with 50% off (Retail price: $1499).
Get the smart luggage at our lowest price-point ever. 
✔️4.3 Miles Ride-On: Makes your traveling easy.
✔️6.2 Miles Self-Following: Follows you and never leaves your sight.
✔️Obstacle Avoidance: Keeps on a safe path without disturbing those around it.
✔️Secure Unlocking Methods: Smart fingerprint and TSA Approved lock.
✔️Exceptional Durability: Made with high-quality German materials.
✔️Built-In Removable Battery: It can be smoothly taken out when needed.
3.Standard 62.6 wh battery, detachable, similar to a charging treasure,
beautiful and portable
NAUCRATES is the smart luggage that makes traveling easy - with features like self-following, obstacle avoidance, smart unlocking, a built-in battery, GPS tracking, and the ability to ride-on for up to 4.3 miles.   
   Naucrates it's an idea that spans from all the struggles of walking through crowded airports and busy train stations. It comes to solve the hurdles we all associate with travel. No matter how much we all love visiting new places, the hard truth we can't deny is - traveling it's tiring.
This new luggage concept has all the bells and whistles: it follows you on its own, avoids obstacles, is strong enough to let you ride it, and has a secure fingerprint sensor with a TSA approved lock.
With a range of 4.3 miles (7 km), intuitive joystick control and comfortable foot support that can sustain up to 120 kg, NAUCRATES radically transforms the convenience with which we travel in a multitude of ways.
The longest walking distance from gate to gate at any airport around the world is at Hartsfield-Jackson Atlanta International Airport (ATL), measuring just over 1.8 miles (3km). NAUCRATES can easily traverse the distance twice on one single charge and still have power left in its battery.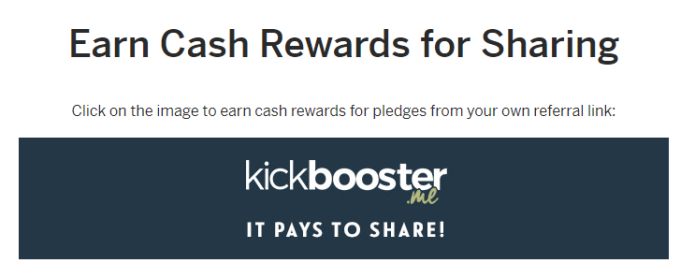 Precise controls with an ergonomic and lightweight remote control
With advanced AI algorithms and industry-leading sensors, NAUCRATES can move with autonomy, avoid obstacles, follow you and never leave your sight.
NAUCRATES follows you for up to 6.2 miles ( 10km), with exceptional maneuverability inside airports or out on the street.
Thanks to ultrasonic induction, NAUCRATES can detect its environment and adjusts its own movement accordingly. Successfully sensing its surrounding objects' movement and location, NAUCRATES keeps on a safe path without disturbing anyone or anything around it.
Made with high-quality German materials, NAUCRATES strikes the perfect balance between weight and sturdiness. Built with a flexible yet strong PC material, NAUCRATES is lightweight, but capable of withstanding heavy pressure and mishandling.
With great reinforcement engineering in its internal structure and strong outer casing, NAUCRATES is able to support a rider weighing up to 264.5 lbs (120kg).
Thoroughly tested in different environments, the wheels are built with great emphasis on durability and shock absorption, ensuring a smooth ride.
Secure your valuables with a fast, built-in fingerprint scanner. NAUCRATES offers an enhanced smart security, while still keeping a TSA-approved lock for custom controls.
Open your luggage in less than a second, with exclusive access. Calibrate to only your fingerprint or share access with loved ones.
With the TSA approved lock, the airport custom personnel can access your luggage without breaking in and damaging your smart lock.
Thanks to an intelligent alert system, NAUCRATES will set an alarm on your remote, letting you know if you're more than 10 meters away from it. By pressing the "Return to Owner" button, the luggage will find its way back to you automatically while avoiding any obstacles in its path.
Track your luggage anywhere in the world using the built-in GPS tracker, and get its precise location on the map by using the ARTVZ App.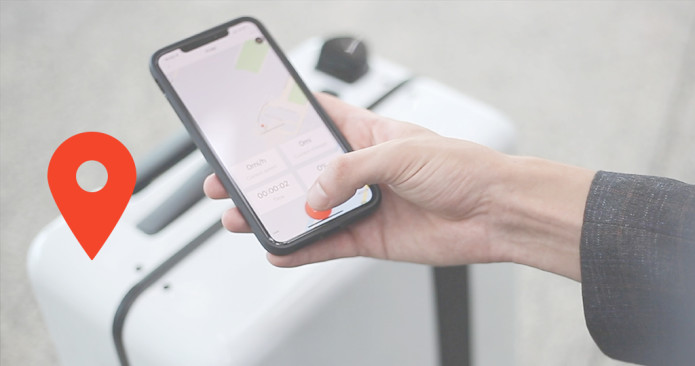 A high-capacity built-in and TSA Approved battery enables NAUCRATES to sustain ride-on and self-follow features, and offers an additional USB port to double as a power bank and charge your devices on the go. Conveniently remove the battery at any time.
Some airlines require for the battery to be removed prior to flight. NAUCRATES has an easy access tray for the battery to be smoothly taken out when needed.
For all Trip Essentials
The thoughtfully-designed and spacious interior ensures greater flexibility when on the road. ARTVZ has plenty of space to hold your most needed items.
 

   

What are the shipping times?
We proudly offer FREE worldwide shipping via ePacket! Please note that we require 1 to 3 working days on average to fulfill your order before dispatching it. Rest-assured we are doing everything in our power to get your order to you as soon as possible! Once your order is dispatched, depending on your country or region, estimated delivery time is between 7 to 10 business days. Please consider any holidays that might impact delivery times. At AmineMarket, we celebrate the act of discovery. We work with small vendors from all over the world to share their products, some of our products are shipped directly from our vendors overseas. Due to the nature of the shipping business, delays are often inevitable, all our shipping times are therefore guidelines only and specific delivery dates are not guaranteed.
How can I check the status of my order?
After an order has been placed, it is sent as soon as possible to one of our execution centers, where your item will be shipped.
You will find below the delivery times according to your location. 
How to order ?
Simply select your items from the drop-down menu on the product page and click the "ADD TO CART" button, then follow the steps to complete your order. We will prepare it and send you a confirmation email when your package is shipped!
Which payment method do we accept?
We accept:Paypal, Visa and Mastercard credit card.
Do not hesitate to contact us if you have any questions!
Why buy from us ?
Because we pay particular attention to the choice of each of our products, which must be innovative and made of a very good quality.
Our items are always tested and approved by our service.
We are fully committed to provide our customers with the very best products and customer service.
We are passionate professionals in this field and we make every effort to make you discover our articles!
The reasons you should buy from us:
100% secure online purchase
The lowest price online
New products, advanced and innovative technologies and special sales for our valued customers
Competent and professional customer support
Thousands of satisfied customers
100% Money Back Guarantee.
All items are in stock and ready to ship when you place your order
The majority of customers who like our products come back to buy more!